My Skills
---
Expert knowledge of markdown guidelines
Re-merchandising expertise
Proven experience opening and closing stores
Meeting aggressive deadlines
Targeted market research and industry analysis
GOB performance and tracking development
Experience working with brand representatives
Deep understanding of the value of products in specific inventory categories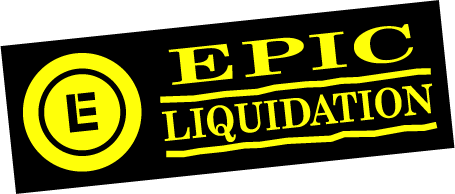 My strong family background in sales has given me a unique perspective on liquidations. EPIC Liquidation World has developed an extensive database of buyers and sellers and we have gained expertise across a large variety of businesses, from snowmachines and sporting goods to wholesale grocery and setting up new stores to closing down retail locations.
I started EPIC Liquidation World because I found there was a lack of liquidation companies solving asset recovery in a professional manner that really cared to protect a business's brand integrity. My main goal with EPIC is to provide trustworthy and actionable solutions for a variety of businesses, whether you are faced with a distress situation or simply have resources that are draining your otherwise successful company. I understand that every company, and line of business within your company, is unique. EPIC Liquidation World recognizes the difficulty of distress situations and our passion lies solely in helping businesses liquidate their excess and under-performing stock. We understand liquidations. We'll use our knowledge and resources to provide viable solutions for your excess inventory and asset problems – reliably, responsibly and hassle-free.
GOB Store Closing Event Sales
100%
Liquidation Event Sales
100%
Liquidation Management Consulting
100%
Reverse Logistics & Asset Recovery
100%
Creative Approach
---
Winding up a business, selling excess inventory and holding liquidation sales can be complex and requires precise knowledge of merchandising and inventory discounting rules. Our unique approach can help make the process easier and can even add value to the liquidation process.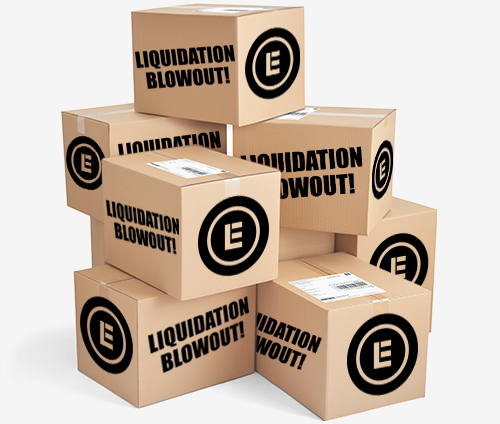 01
---
Link sellers and buyers with Sellers Edge and Buyers Edge.
02
---
Passion for liquidation with a systematic approach to maximize returns and minimize risk, even when marking down inventory. We'll work with you to create a customized liquidation blueprint for your business, from start to finish.
03
---
Identify and resolve issues before they happen with an emphasis on making deliberate, but quick decisions.
See what they're saying...
Our solid relationships and successes with buyers and sellers is based on a foundation of trust and credibility. See what they're saying about us.
Working with EPIC is easy. Thanks for the support.- Suzanna
Agnew-Surpass Shoe Stores Ltd.
Lumsden Brothers Cash & Carry
We're here for you!
Contact us today to discuss how we can help your business.
CALL Toll-free: 1-844-BUY-EPIC