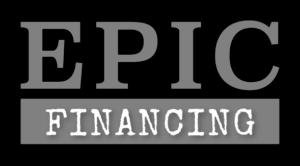 Equipment and Vehicle Leasing
Financing or leasing allows your equipment to PAY FOR ITSELF!
Equipment and Fleet Vehicle Leasing
Finance critical equipment, even when capital is tight!
If your current financing options are not adequate for your business, consider an equipment finance and leasing solution from EPIC Liquidation. No matter what industry you're in, new equipment is often critical to achieving your goals or maintaining your success. Yet, the ability to buy equipment is dictated by your available cash. Banks aren't always amenable to financing equipment; plus, you may want to preserve your bank loan capacity for other operational needs or growth opportunities. EPIC says 'yes' more often than the big banks!
Allow your Equipment to Pay For Itself! 
• Enables businesses to obtain the use of machinery or other equipment on a rental basis while avoiding the need to invest capital in equipment
• Ownership rests in the hands of the financial institution or leasing company, while the business has actual use of the equipment
What is Eligible?
A business can lease any asset depending on their credit, and where the function is for cash-generating business-related purposes including:
Agricultural Equipment
Artwork
Automotive Repair Equipment/Hand Tools
Computer Hardware and Software
Forklifts/Compressors/Backhoes, etc
Golf Carts (Golf Courses or Retirement Homes)
Highway Trucks and Trailers
Industrial Sewing Machines
Janitorial Equipment
Landscape Equipment
Medical and Dental Equipment
Office Furniture and Photocopiers
Point of Sale Systems (POS)
Portable Shelters and Modular Office Trailers
Pressure Washing Equipment
Restaurant Equipment
Retail Fixtures, Furniture & Equipment
Security Systems
Shelving and Racking Solutions
Sound and Lighting
Survey Equipment
Telephone Systems

Let EPIC FINANCING add value to your business!
Apply NOW-Let's start the easy process today!