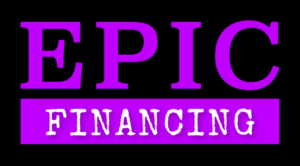 Land Mortgage Financing
Purchase or Refinance with EPIC Confidence-Get Approved Today!
Land Financing Solutions for Retail Developers!
Financing Specialists for Shopping Centers & Retail Properties
Attention Retail Land Developers-The retail landscape has drastically changed-If your current land financing options for your shopping centers and other retail properties are no longer adequate for your business, consider a Land Mortgage Financing option from EPIC Liquidation. Whether you are looking to purchase a piece of land or acres of land under a company/corporation, our team is able to arrange the absolute best financing solution possible.
We build on EPIC Relationships! 
We're changing the face of Land Financing! Let us help make a lasting impression on you. When you deal with EPIC, you are dealing with a personal growth expert who can help you navigate your options.
Fast and Reliable.
Flexible and Customized Deal Structures.
Friendly Professional Service.
What type of Property is Eligible?
A business can finance practically any lot of land including:
Condo lands
Un-zoned lands
Zoned lands (Commercial, Industrial, Residential, Retail) 

Let EPIC add value to your Retail Portfolio!
Apply NOW-Let's start the easy process today.