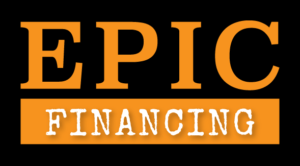 Commercial Mortgages
Let us help maximize your financial success today!
Just tell us about your project and let's begin!
Commercial Mortgages are very different than residential mortgages, with rates determined on a case by case basis. The complexity of Commercial mortgage transactions is mitigated by our experienced commercial lending team who will guide you through the process every step of the way.
Flexible and customized deal structures available to meet transaction requirements
Purchases and refinances
Insured and uninsured mortgages
Fixed term mortgages for traditional asset classes as well as specialty or unique assets
Typical leverage up to 70%; financing available up to 100% as well, for qualified, owner-occupied transactions
Minimum loan amount of $400,000
Our Value Add Process
Being relationship driven, our company is built on repeat business by generating results. With the implementation of a proven formula and cutting-edge technology, we streamline transactions and deliver innovative, customized commercial mortgages and private equity real estate investments for our EPIC clients.
Examples of Eligible Properties:
Apartment Buildings
Automotive Dealerships
Builder Inventory Loans
Churches and Temples
Commercial Buildings
Condominium Conversion Projects
Construction
Development Lands
Gas Station Convenience Store
Golf Courses
Hotels/ Hospitality based real estate
Industrial Buildings
Multi-Family Residential
New Residential Condominium
Parking Lots/Garages
Plazas and Retail Shopping Centers
Private Schools
Recreation-Vehicle Parks
Recreational Resort Properties
Seniors Housing
Storage Facilities
Subdivision Servicing
Equity Financing – Mezzanine Loan and Equity Fund Joint Ventures
High Rise Residential
Low Rise Residential
Retail Plazas, Industrial Buildings, Commercial Centre, Office Buildings
Specialized Builds
Condo lands
Un-zoned lands
Zoned lands (Commercial, Industrial, Residential, Retail)

Find out how EPIC can add value to your business!
Apply NOW-Let's start the easy process today!